Since being selected as the new manager of Real Madrid, ZinedineZidane has done an impressive job as he has guided the Spanish club to the finals of the Champions League and has a realistic chance of lifting the title that they secured since the season of 2013-14.
ZinedineZidane has a contract with Real Madrid that extends until 2017 but Florentino Perez is the president of the club and he is known to be quick in relation to changing managers and if Zidane fails to clinch the Champions League in this season, there is a chance that he might be sacked.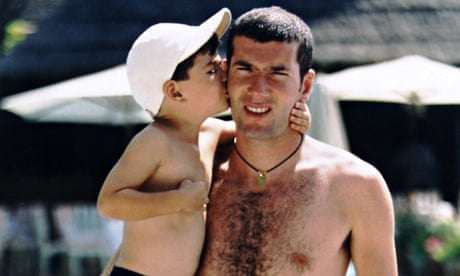 When the Frenchman was asked about his managerial future in Real Madrid, Zidane replied by saying: "We haven't won anything yet and my belief is that when you have this job you have to give everything, every day and not think any further. I only concentrate on what we have to do; we'll see what happens at the end of the season."
The 43 year old manager only wants to focus in the every-day life as the manager of Real Madrid and when the season does reach it's end, that's when he will be start thinking about his future. This is probably the best thing that Zidane can do as the French coach has a tough task lying ahead with the finals of the Champions League arriving at the end of May and his team has to face off with Athletic Madrid.
Even if Real Madrid does fall short on winning the Champions League in this season and lose against Athletic Madrid in the finals, ZinedineZidane does deserve to continue being in charge of Real Madrid as he is a fan favorite as well as being a respected figure and has been able to keep a star-studded team under his control which is something that former managers have not been able to do.