Manchester United legend Ryan Giggs feels Marcus Rashford has the potential to develop in the mould of former Arsenal great Thierry Henry.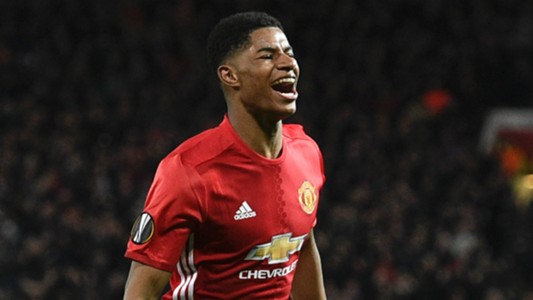 The Welshman has watched the 19-year-old play out wide under Jose Mourinho this season but sees him more in a centre-forward role as he progresses further in his career.
Speaking to ITV, Giggs has identified similarities between Rashford and Henry, although the Englishman has a long way to go to match the feat of the Gunners legend. He added that Rashford could struggle to play in the No.9 position in the near future with both Romelu Lukaku and Zlatan Ibrahimovic in the United ranks.
He said: "He can definitely play out wide, but eventually he's going to be a No 9. I see similarities with Thierry Henry myself, he's brilliant off the left. Even if he's playing centre-forward, he drifts off to the left where you can take players on either side. But then, if he's not played centre-forward a lot and all of a sudden Kane gets injured and you ask him to play up front, he can do it. Like you say, he's not going to play centre-forward of United too often with Lukaku, Ibrahimovic as well."
Rashford had a fairly slow start to the new season with no goals versus West Ham United and Swansea City, and this saw him dropped in favour of Anthony Martial against Leicester City. However, he redeemed himself from the substitutes' bench as he bagged his side's opener in the 2-0 victory over the Foxes.
The attacker also added to his assist tally with the Three Lions after he provided a stunning long-range assist for Harry Kane's goal in the 4-0 win over Malta on Friday night. One of Rashford's key ambition is to lift the Champions League title, and he will get his first taste of action in the competition when United host Basel on September 12.