Arsenal long-time manager Arsene Wenger is targeting the Premier League title next season after he finally agreed to remain at the club for two more years.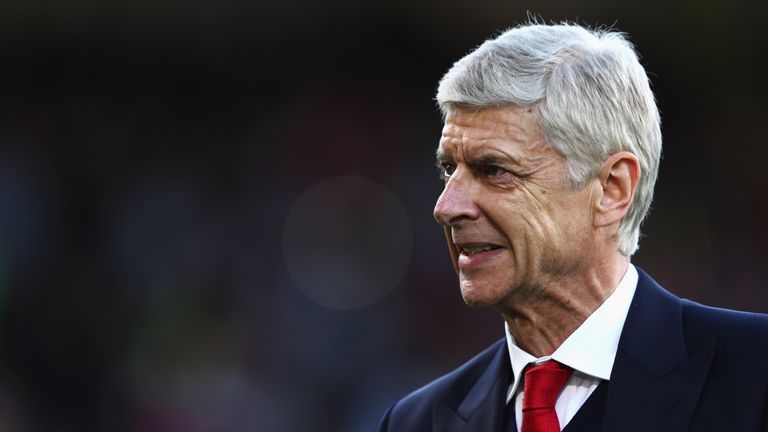 The Frenchman and the club are not certain this would be the last deal for him even though completing it would mean he has coached for 23 years.
The 67-year old boss said he is "looking forward to the future with optimism and excitement." After a tough period under pressure at the club, Wenger came out of it but not unscathed. He is expected to boost his team strength with at least £100 million this summer.
Wenger spent a similar figure last term but it failed to yield significant results. He confirmed that there would be "some additions" as the team mounts a "sustained league challenge" next season.
Wenger led the team to fifth spot in the league for the first time in 20 years. They were 18 points behind winners Chelsea but they shocked the Blues 2-1 to lift the FA Cup on Saturday. Wenger met the owner of the club Stan Kroenke on Monday after the FA Cup victory on Saturday. There, Kroenke reiterated his support for Wenger's stay.
During the board meeting on Tuesday, the directors agreed to retain Wenger.
"There is no complacency anywhere at this club. Our goal is to compete for and win trophies here and in Europe. Everything we do is designed to make that happen and we will be working hard on and off the pitch this summer to improve and make a strong challenge next season," chief executive Ivan Gazidis announced in official capacity on Wednesday.
Russian business magnate Alisher Usmanov was interested in buying controlling stake at the club but after the failed bid, he gave his support to Wenger. He said it was "of paramount importance" that Wenger had the support of the management as he was "ready to step in and do everything" to deliver success.